Community Sponsorships
Thank you to all our donors who supported us on Giving Tuesday Now! A special shout out to our matching donor, KF Aerospace, Holmes Electric Ltd. and BC SPCA Kelowna Ladies Auxiliary. Your donations help vulnerable animals in our community!
BC SPCA Kelowna Branch – May 27, 2020
---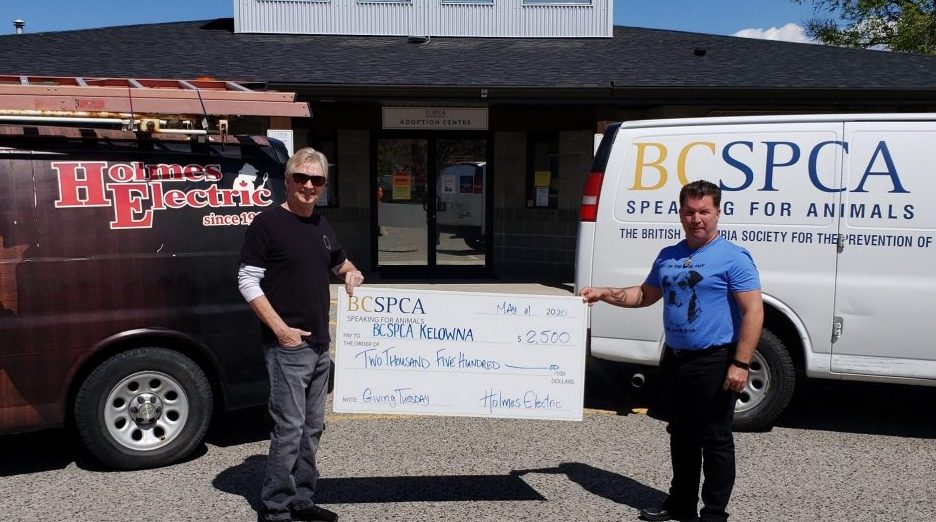 Wow – another $2,500 matching donation pledged for #GivingTuesdayNow from Holmes Electric – thank you!
Sean Hogan – Manager SPCA Kelowna – May 5, 2020
---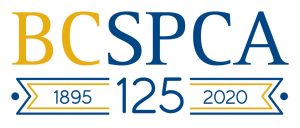 Holmes Electric is a sponsor of the British Columbia Society for the Prevention of Cruelty to Animals (BC SPCA). The BC SPCA aspires to protect and enhance the quality of life for domestic, farm and wild animals in British Columbia.

Holmes Electric helped with moving and wiring our baseboard heaters along with donating a wire molding, ballasts and lamps, etc…
Melanie- Manager SPCA Kelowna.
---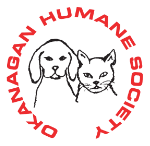 Thank you very much Michael for the benefit you put on for us and raised $1500.00.
Bless your heart for sharing your love of animals with us at this needy time. The pets of all types will really benefit greatly…
Your friends Fred & Luvain Schon
---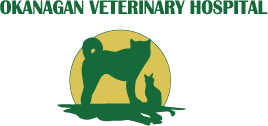 Mike Holmes's General Contracting Division recently did a complete expansion renovation to the Okanagan Veterinarian Hospital and regularly helps out Dr. Marco Veenis and his staff with repair and maintenance problems.
Dr. Marco Veenis writes:
In the spring of 2008 we found ourselves in need of a General Contractor and all the trades associated. We called up Mike Holmes for an initial consultation on the scope of work. Right off Mike thought all the quotes coming in were a bit high and the Electrical Engineered design was way too much. He looked into the entire project for us and confronted the Electrical Engineer on our behalf. Mike arranged for a new design and we went from 600 amp service to 400 amp, saving us enormous costs and time. Mike then put in a bid which was $100k less than the other bids received and without all the extras. Mike delivered on his promise. The project got done on budget including extras without any injuries,etc.. His entire Contracting team headed up by Dan Cresswell, delivered a flawless product that we are proud to show all of our customers. Their employees were very professional and polite during the very challenging process and in fact helped us move in and setup our Hospital. They had many good ideas and suggestions and were a delight to work with during the entire renovation. Mike got all the inspections passed and setup a maintenance program for us to follow at the end of it all. I would highly recommend Mike's business's, both his Holmes Electric division and his General Contracting team. They steered us in the right direction and we came up smiling. Thanks again Mike for a great job done!!
Sincerely Dr. Marco Veenis" – Okanagan Veterinarian Hospital.
---
Lake Country-Winfield Lions Club
Mike Holmes is a member in good standing with the Lake Country-Winfield Lions Club.
---