Electrical Service Upgrades
Holmes Electric offers a variety of options for upgrading your home and business electrical service.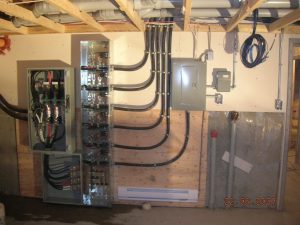 We offer upgrades of your service in both capacity or delivery options.
From overhead and underground, to upgrading from single to 3 phase power, Holmes Electric has got you covered with over 35 years of experience in performing service upgrades.
Our many years of dealing with challenging electrical problems, we are always able to provide our customers with the best possible solution. With Holmes on your team, consider it done right, with the least amount of cost and headaches!