Commercial Electrical Services
Holmes Electric has been involved in the Commercial electrical sector since before 1982. The many years of experience in the electrical industry gives us the skills to: listen to and interpret the needs of our commercial clients; provide the best electrical design, installation and service at the best rates.
This has resulted in our unprecedented growth and success to better serve you.
---
Industrial Electrical Services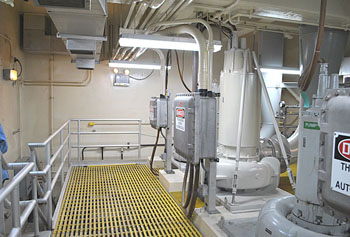 Holmes Electric has successfully completed a variety of highly complex industrial electrical projects. We are very capable and competent in meeting all industrial challenges asked of us by our clients.
From projects such as designing and installing of a new AWOS System to the Kelowna International Airport Tower, installing sophisticated equipment to Water Treatment plants and similar plants, explosion-proof locations, emergency backup generators, to installing motors, compressors, transformers, power factor correction capacitors to light industry; we have the proven track record to complete any challenge presented to us by you.
We take pride in providing these customers with trouble-free installations to code without compromising their safety or having to shut-down their utilities during the process.